Top Ten Tuesday is an original feature/weekly meme hosted by The Broke and the Bookish, it was created because of their love of lists and all things bookish. There are different lists every week. This is my first blog post on this blog, so my apologies if it isn't amazing. 😉
---
This lovely Tuesday the topic is books we intend to read this spring. Where I live there's no spring, but this looked really fun, so I thought I'd give it a try. Seeing as my to-be-read list is kind of infinite,I'm going to have to narrow it down to 10 books. If you click the covers, you'll be sent to their respective goodreads pages.
Red Queen by Victoria Aveyard
I have only heard great things about this book and I swear while I am writing this very line, there are countless praises for this book going around. Unfortunately, I don't have it right now. For a few weeks I've been waiting for this book to arrive in bookstores and no, there was no sign of it, but last weekend, the very weekend I didn't have enough money on me, I found it. I touched it. I held it. I didn't bring it home with me though. Red Queen, just you wait. You+Me=Date.
---
Gathering Darkness by Morgan Rhodes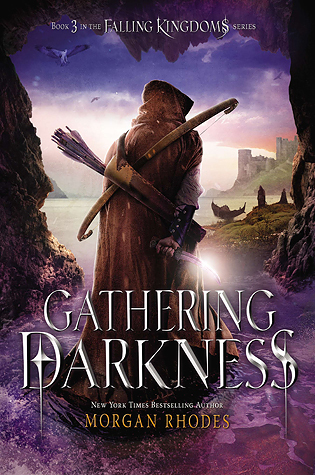 This book, I have to read. Not because I have read Falling Kingdoms and am currently reading Rebel Springs. I don't feel obligated to read it, there's just this part of me that feels I really must read it because: 1. Something tells me Rebel Springs is going to be a cliff hanger. 2. I just have to know where the whole Cleo and _____ thing is going (I'm pretty sure it's going somewhere). 3. The two books before this were awesome, I loved it. | Forewarning: There have been deaths. There are going to be deaths. Don't say I didn't warn you.
---
Paper Towns by John Green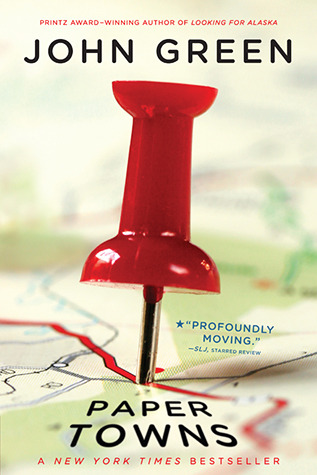 I have this book but never actually picked it up with the intention of reading it. A good friend of mine said it's not bad but the ending is kind of strange. I am definitely going to read it way before it hits the big screen.
---
 Frostfire by Amanda Hocking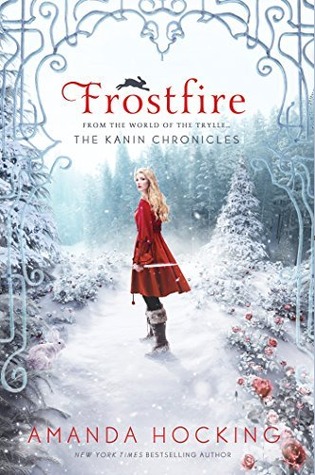 I absolutely love Amanda Hocking's work. The Trylle Trilogy was so unique that I have two sets of it and I have never thought of giving it away, even now when I no longer have space for my books. I have an e-book copy of Frostfire, so I'm probably going to read it soon.
---
 Branded by Abi Ketner and Missy Kalicicki
This book has been recommended by so many amazing people on Instagram and the authors are so cool that I just can't even: 1. believe that I don't have this book on my shelf. 2. comprehend how this book is nowhere to be found in Malaysia. 3. I just cannot even. | Branded, I am gonna getcha, it's a matter of fact, I'm gonna getcha, don'tcha worry 'bout that, you can bet your bottom dollar, in time you're gonna be mine, just like I should – I'll getcha good.
---
Shadow Study by Maria V. Snyder 
When I finished Fire Study, I had this horrible book hangover, I couldn't get over Yelena,Valek, the entire story. Then, to save me there was the Glass series which featured Opal Cowan, a recurring character from the Study series. I was in some sort of reading slump after the Glass series. To my greatest surprise, around the beginning of 2014, Maria V. Snyder announced that she will be releasing two new books featuring Yelena and Valek, with both of their POV. Imagine the fangirling that went on. I have been waiting for this book for so freaking long only to be told that the particular cover I want is not available in Malaysia. Now, imagine the agony. Fortunately, I have the e-book which I'm going to read right after Gathering Darkness. | Maria V. Snyder is my all time favourite Fantasy author.
---
Styxx by Sherrilyn Kenyon
I got this book last year at the Big Bad Wolf book fair for only RM 5! I remember gushing over it with my mom, we both agreed that it was an absolute steal and should be protected at all costs. My mom and I, we have these little book chats and according to her she couldn't get enough of Styxx, who is Acheron's twin. She also told me that I would cry a river when I read it, how appropriate. Styxx. River. River Styxx. Sherrilyn Kenyon, I see what you did there.
---
Hidden by Marianne Curley
Let me start off by saying this: Marianne Curley is the abso-freaking-best YA time travel author! Everyone must read her books or you'll be incomplete! There, now that that's out of my system, I shall continue. Hidden is not a time travel book, it is more towards paranormal. I don't know much besides the synopsis, but I can say with confidence that any book Marianne Curley writes, I love. Her way of writing is just so flowy, when I read her books I just flow with the words. Generally, time travel books are complex and sometimes confusing, but when you read hers you'll never find yourself staring at the wall trying to figure out how it all works. | I left a note/question on her goodreads author's page and she replied. I died. Click if you want to see it.
---
Looking for Alaska by John Green
Honest to god, I really tried to read this book. I don't usually leave a book half hanging but Looking for Alaska was an exception. I just couldn't do it, I think I was about halfway through (it was a struggle) when I decided to just drop it and read something else. That was quite some time ago and I'm hoping I'll suddenly just like click with it or something. All you fans out there, I am sorry but I couldn't, I just don't get what all the hype is about. That's just my opinion.
---
The Rosie Project by Graeme Simsion
The book club I'm in, KL Book Exchange Club, a good deal of the members are so wax lyrical about The Rosie Project that it seems only right that I include it and give it try. If the reviews are anything to go by I definitely won't regret reading it and will probably be eager to throw myself into the second book, The Rosie Effect.
---
Disclaimer: No books' feelings were hurt in the making of this list.
---
So that is my TBR Spring List, here's to hoping I actually stick to it for once. I would love to check out your list(s), so, if you're a blogger, post your links and if you're not, just leave a comment!