I was tagged by Analee @BookSnacks to do the Coffee Book Tag. Thank you, Analee!
If you guys haven't checked out her blog, you need to get out of whatever rock you've been under and head to her blog now. Like now, right this instant. What are you waiting for? Go! I'm just kidding 😛 But seriously, go! I'm watching you! 😉
---
1.  Black: Name a series that's tough to get into but has hardcore fans.
First, I have a confession to make: I judged this series by the covers. I am not proud of it, but the hard truth is I did. The covers are so pretty, they just drew me in. That turned out to be a HUGE mistake on my part.
When I got the series:
After some reading:
After more reading: 
At one point: 
Finally: 
I ended up not finishing the first book, which is so unlike me. But I just couldn't do it anymore, every page was an uphill battle. I checked out some reviews of the series on goodreads and found that while many people didn't enjoy Fallen, as the series moved along it gained some hardcore fans. Like really hardcore fans, fans who have their own dream casts and cannot wait for the movie to hit cinemas. Yes, it is in the process of becoming a movie with an actual cast and is currently in the post-production phase. (Why am I not excited?) Check it out here.
---
2. Peppermint mocha: Name a book that gets more popular during the winter or a festive time of year.
Here in Malaysia, people don't really read Charles Dickens' work or anything like that during Christmas. Personally, I enjoy snuggling up on a couch while watching sappy Christmas movies with cheesy lines and happy endings. You must think I'm pathetic…
This book has twelve holiday stories written by twelve amazing authors and I have yet to get hold of it. I have read the works of almost all twelve authors, but the one that calls out to me is definitely Rainbow Rowell. I practically devoured Eleanor & Park and I'm still hanging from a cliff thanks to the ending.
---
3. Hot Chocolate: What is your favorite children's book?
It depends on what definition of children we're talking about. I can't recall what I read as a kid, but I can tell you what I didn't read, Dr. Seuss, Roald Dahl. If we're talking 'bout a little older then I remember.
I used a photo of Die Softly 'cause it's the first Christopher Pike book I read and it's a hand-me-down from my mom. I remember my mom introducing his books and
me taking an immediate liking toward them. I went on a "Christopher Pike Spree" at one point and got loads of his books. In the past few years, republished versions of certain books have been released and of course, I got them too. I still keep the old ones 'cause they bring back memories. In my opinion, his books are timeless and I still enjoy reading them.
---
4. Double shot of espresso: Name a book that kept you on the edge of your seat from start to finish.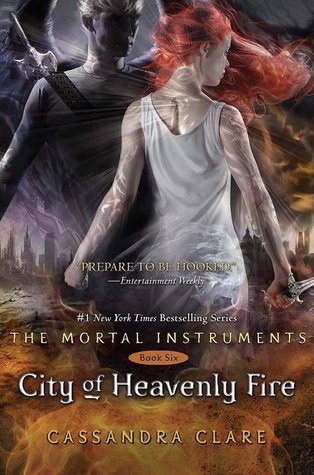 Words just fail to describe the beauty of this book and how many times it hit me right in the fangirl heart. So I'm gonna use a bunch of gifs instead. This book was so filled with action, suspense, FEELS. It definitely kept me on the very edge of my seat/bed.
When the bookstore called me to inform me the book had arrived:
When I was paying for it: 
When I was staring at the book in the car on the way home: 
Right before reading: 
Throughout the book:
---
5. Starbucks: Name a book you see everywhere.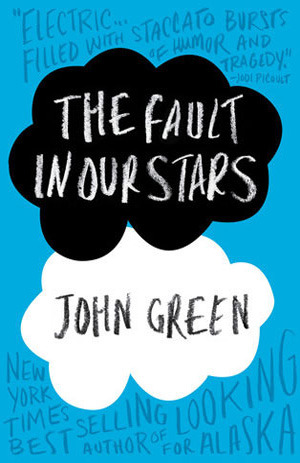 This book is everywhere. Literally everywhere. I'm in my room and I find 3 copies of it. In bookstores they're right in front. I look to my left, The Fault in Our Stars (limited edition), look to my right, The Fault in Our Stars (movie tie-in), look up The Fault in Our Stars (UK), look down, The Fault in Our Stars (US). Maybe if I look at a tissue box long enough The Fault in Our Stars will pop out, who knows?
---
6. That hipster coffee shop: Give a book by an indie author a shoutout.
This book looks really interesting and unique. I would definitely give it a shot.
---
7. Oops! I accidentally got decaf: Name a book you were expecting more from.
Original Sin by Lisa Desrochers is the sequel to Personal Demons. I read Personal Demons a while back and loved it. I would even give it a 5 star review. It was unique, exciting, a welcome addition to the YA family. The only thing I wasn't too keen on was probably the love triangle, but the book itself more than made up for it. When I got Original Sin, I was so excited to read it. Clearly my excitement was misplaced. This book did not live up to my expectations at all. Frannie the protag annoyed me to no end. I had no idea it was possible to jump ship so frequently until Frannie came along. I mean, yes, I understand people do tend to get confused when two guys are involved. But I just didn't see a reason why she had to jump to Gabe when Luc wasn't around. Considering Luc sacrificed something very important and he's not really a demon without it. Gabe on the other hand was not willing to give up the one thing that made him an angel and clearly he had other priorities besides Frannie. Maybe it's just me but I expected much more than what I got.
---
8. The perfect blend: Name a book or series that was both bitter and sweet but ultimately satisfying.
I read this series a while back and absolutely loved it. I loved the plot, the characters, the setting and all the twists and turns. Of course, I loved the covers. Just look at them and tell me you don't want those dresses. Back to the book, it does have it's flaws, I'll give you that. It's perfectly imperfect, just the way I like it. This series has thought me so much, I strongly believe that I wouldn't be the person I am today if not for this series. I don't even see my guitar picks in the same light anymore. Every time I see a pick I'm like "Cole's _____!". Wanna know what the blank space stands for? Read the books! | Warning: If you guys have read Everneath, Neverfall, Everbound and plan on reading Evertrue or if you haven't read any of the books and want to give them shot, know this —The ending of Evertrue is bittersweet. Hearts will be broken, tears will be shed. In other words, have tissues on hand, lock yourself in your room, avoid public spaces and forget about the real world for a bit. Oh and prepare yourself for a major book hangover! Happy reading!
On that note, this book tag is officially done!
I tag:
If I tagged you and you've done it or you just don't feel like doing it, feel free to ignore it. If not, I can't wait to read your answers! 🙂
Hope you guys have as much fun with this as I did!
---
Recognize any of the books listed above? Have you read them? Are they on your TBR list? I understand that everyone's opinions may vary and I would love to know your thoughts! Thanks for stopping by! Hugs! ❤