Hello, bookworms! I am back with a challenge I found on Trey Schnarr Books. The Book Cover Guessing Challenge was created by Trey a few months ago. Give his blog a visit, it's awesome!
So for this challenge what you do is you pick a few books (typically well known) that you know little or nothing about and guess what they are about based on the cover and title. Then, you compare it with the actual blurb on Goodreads and see how you fare. I've chosen 7 books I've frequently come across but really know nothing about.

Let the guessing begin!
1.  Because You'll Never Meet Me by Leah Thomas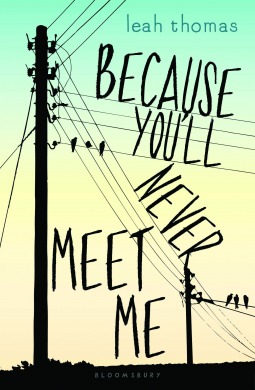 Me
Two people in this book will never meet each other and that clearly effects something between them, hence, the "Because".
Goodreads
Um… Close but not close enough. It is about two people who can never meet each other but it's friendship they have and not a romantic relationship like I'd thought.
---
2. Even When You Lie to Me by Jessica Alcott
Me
I'm guessing it's something about the protagonist loving someone even when he/she is being lied to. And they're in high school? And it involves a teacher (blackboard)?
Goodreads
Huh. Not bad. It looks like Charlie, the protagonist, has someun-student-like feelings for her English teacher. Correct about the high school and teacher parts; not sure about the lying.
---
3. Luckiest Girl Alive by Jessica Knoll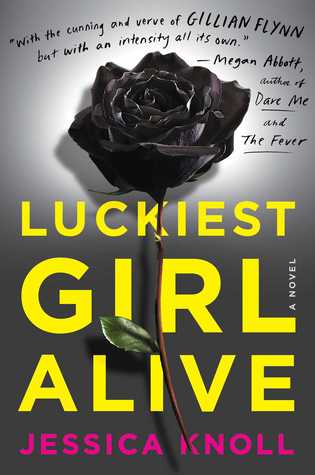 Me
I'm thinking she's not the luckiest girl alive, she just wants others to think she is. Oh and she's probably got a secret to hide.
Goodreads
Uhh.. I'm not sure but it looks like the blurb wants us to think she's the luckiest girl alive: "with a glamorous job, expensive wardrobe, and handsome blue blood fiancé". Yep, she has a secret. Score!
---
4. The Orphan Queen by Jodi Meadows
Me
Hmm… She's an orphan and she's next in line for the throne but obviously, she's going to have to fight for it.
Goodreads
Okay, so she is an orphan and she is destined for the throne but it seems like someone's already claimed it. Which means, she has to fight for it. Oh and I missed the part where there seem to be two other main characters.
---
5. Tangled Webs by Lee Bross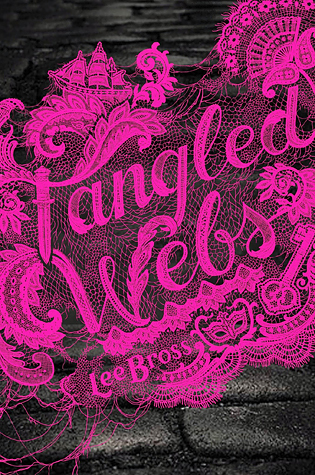 Me
This is tough… A tangled web of lies and… a ship, fan, key and a masquerade mask. Historical setting, maybe?
Goodreads
So, it's set in the year 1725. The protag lives a life of crime- sneaking into masquerade balls to steal secrets, making her the biggest blackmailer in the city. Also, she leads a double life- collecting secrets by night and living in disguise as a boy by day. Sounds like a tough heroine. Really must look into this book a little more.
---
6. Made You Up by Francesca Zappia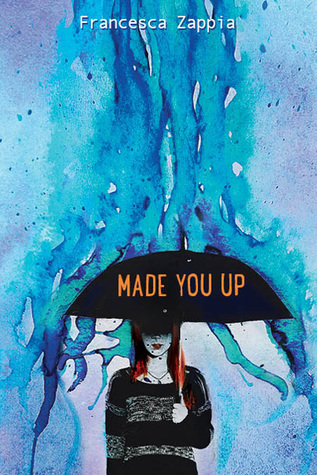 Me
This girl unknowingly makes a guy up and later finds out IT'S ALL IN HER HEAD. Resulting in her crying a river (because she's holding an umbrella and I can't imagine why else she needs one unless there's rain or metaphorically speaking, tears. So, yes, a metaphorical umbrella).
Goodreads
It's about a girl battling schizophrenia and her meeting Miles, whom she is not quite sure is imaginary or not. Not sure about the tears, maybe I looked way too much into the umbrella thing?
---
7. The Revenge Playbook by Rachael Allen
Me
The protagonist used to date a football player and I'm guessing she broke up with him because he couldn't get his priorities straight and put football before her. So, revenge it is.
Goodreads
So it looks like this book features a group of girls teaming up to teach their school's football players – who are treated like kings – a lesson. I smell girl power.
---
So, guys, how do you think I did? In my opinion, I didn't completely fail at it but… ugh, I'm not sure; you be the judge. All I know is that I had as much fun doing this as I initially thought I would.
To spread the fun I challenge:
I know that I tagged way more people here than I usually do but I'm really curious to see how all of you do in this challenge. For those of you I challenged, please don't feel obligated to do this; those I didn't tag, if you're interested feel free to do this challenge. Those who plan on doing this, I look forward to your posts! Happy guessing! Hugs! ❤